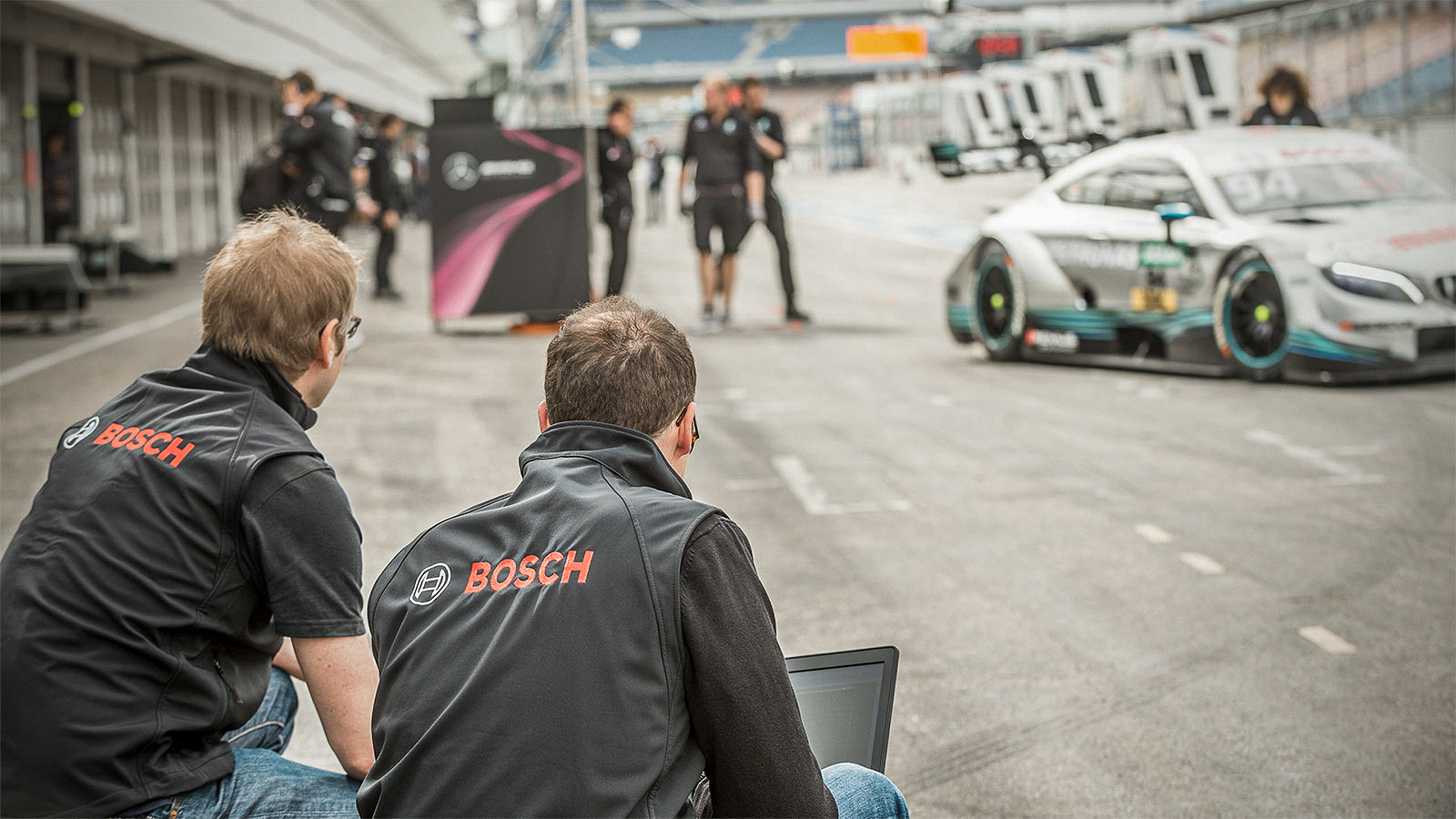 Software Highlights
Find the optimal software tools developed by Bosch Motorsport for your individual racing project.
LapSim
With the simulation tool, you can preprogram your race car at your computer at home and check and optimize the settings during virtual test drives. The number of test drives at the racetrack can be reduced significantly.
RaceCon
Our programming tool allows adjustments of the tool software in the laboratory, at the test bench and at the racetrack. Many years of experience and professional advancement make our tool the benchmark of the industry.
WinDarab
Stored data collected during test drives, training or races require meticulous analysis afterwards. Our analysis tool supports you in this process. Different setups can be compared with each other, leading step by step to the optimal data loading of the vehicle.