Software takes the lead
Modern race cars have become more than just mechanical marvels. They have evolved into complex, living systems that rely on advanced software solutions to perform at their best.
In the fast-paced world of motorsport, software plays a critical role in achieving success both on and off the track. From the car design to the race strategy, every aspect of the sport is now powered by cutting-edge software. In fact, it has become the link that connects everything in the world of motorsport. At Bosch Motorsport, we're passionate about delivering top-tier software solutions as well as the hardware backbone to ensure the continuous evolution of this network.
Our software solutions are engineered to maximize the performance and reliability of race cars, featuring cutting-edge technology such as simulation software that accurately models vehicle performance in virtual environments, real-time data analysis tools that allow for on-the-fly optimization, and collaboration hubs that help teams and manufacturers stay connected no matter where they are in the world.
Check out our Software Highlights
We call them LapSim, RaceCon, and WinDarab: Get to know the three state-of-the-art software tools from Bosch Motorsport that will help you take your racing endeavors to the next level—whether it's at the test bench, or when the lights finally go green and it's time to stand out from the rest.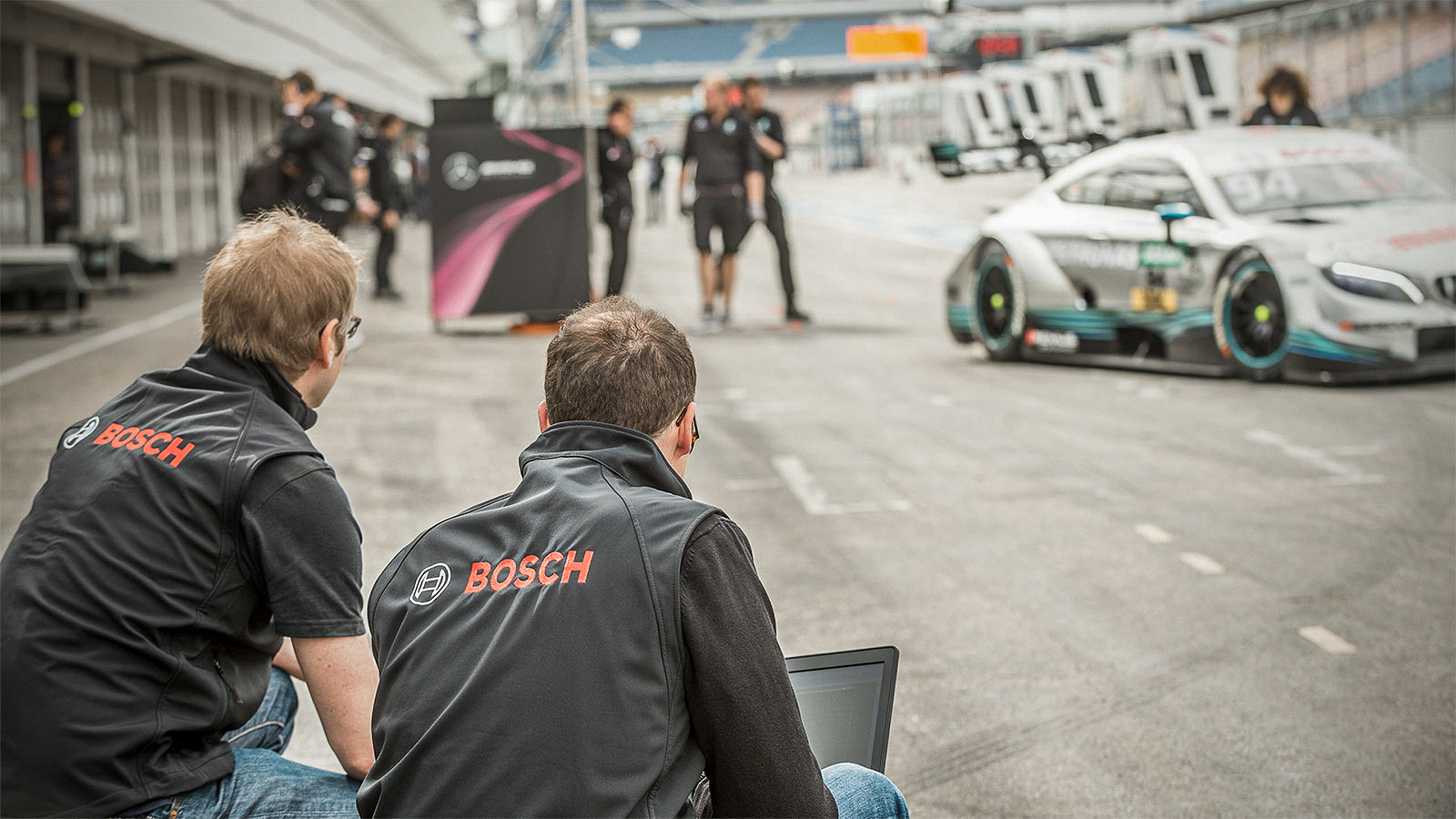 LMDh – our complete expertise in action
Bosch Motorsport developed and integrated the hybrid system for the new LMDh endurance prototypes – including the vehicle system software. But the work did not end there. The software and system are constantly being refined. In their race support trailer, Bosch Motorsport bundles its entire expertise and solutions into a seamless technical support system for the IMSA and key WEC endurance races – the nerve center of all vehicles, so to speak. Dedicated engineering teams support race teams and race organizations in real time with logging, processing, and detailed analyses as well as quick troubleshooting from a single source.